Evidence.com
Digital Evidence Management, Simplified
As the sources of digital evidence expand, storage alone isn't enough to keep track of the body-worn camera videos, photos, audio recordings, and other data that is overwhelming agency servers and systems. Evidence.com is a robust end-to-end solution that not only allows agencies to store all that data, but also enables new workflows for managing and sharing that data.
Officers and command staff can upload content from Axon and TASER devices or other systems easily, manage it simply with search and retrieval features, and then collaborate effortlessly with prosecutors by using powerful sharing features. When storage needs increase, the cloud-based system allows agencies to scale instantly and cost-effectively.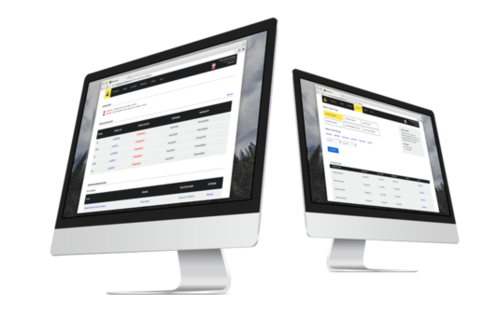 Modernization That's Secure, Scalable, and Cost-Effective
The digital evidence revolution is having a profound impact on communities and agencies alike. But the influx of data created by video evidence, matched with the growing pains of merging new technology with preexisting systems, has revealed a need for simplified, comprehensive evidence management that traditional DEMS cannot offer. Evidence.com was built to answer the data challenges of today's law enforcement environment in a manner that is secure, scalable, and cost-effective.
Collect: Upload content in any file format, from any device.
Transfer: Automatically ingest content from Axon cameras and hard drives.
Manage: Keep information organized and tag it with the correct metadata.
Retrieve: Find evidence quickly with simple search features.
Share: Grant access to specific people, or share content with a secure link.
Technical Specifications
File Support
Manage all types of data, including body-worn video, in-car video, interview room video, CCTV, photographs, audio, documents and more.
Security
Protect the evidentiary value of your data with CJIS-compliant storage, encryption, multi-factor authentication and real-time threat detection. Learn more
Audit Trails
Prove chain of custody on evidence and review actions taken by users across Evidence.com.
Integrations
Increase user compliance and save time and money with features such as automatic metadata tagging and automated retention schedules based on your CAD/RMS. Learn more
Large Agency Support
Manage large deployments with Active Directory integration, operational group permissions and enterprise-level reporting.
Assisted Redaction
Streamline FOIA requests by automating the video redaction process.